Dear Concierges and Hospitality Professionals,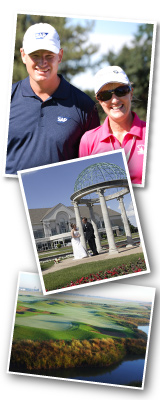 We at Golf Now! Chicago are excited to introduce to you
our exclusive Concierge Golf Network Newsletter.
In addition to our annual golf guide and our website, our newsletter will provide you with exclusive specials, discounts and important information you can use when planning golf for your customers, clients and guests.
Also, we hope to use this vehicle to share golf information that can be beneficial to your fellow concierges and hospitality professionals such as a great course you would recommend, wonderful service that you've received, or a great golf story you'd like to share. We will continue to be your resource for golf so please contact us we can be of service to you!
We hope you enjoy our first issue---
and don't forget to register for our annual Concierge & Hospitality Professionals Golf Outing on June 5.
This is the year you commit to learning more about the game of golf .... and who knows you might get hooked!

Click here for more information on the golf outing.
Cheryl Justak
Golf Now! Chicago
, Chicagoland's Premier Golf Destination Guide
Celebrating 10 Years of Delivering Excellence!
GOLF SPECIALS AND SAVINGS FOR CONCIERGES, YOUR GUESTS & CLIENTS

SPECIAL SAVINGS ON AREA GOLF COURSES -- Highlights and some special offerings for your guests


Prairie Landing Golf Club
, West Chicago, Illinois: $81.42 per golfer (May 12 through Oct 8) which includes: Green Fees, GPS Enabled Golf Car, Practice Range Balls, Play on our Practice Holes, Locker Room, and $10 in Prairie Landing Bucks to use in the pro shop or for food and beverage.
Contact them at 630-208-7600
or visit them online at
prairielanding.com
.
---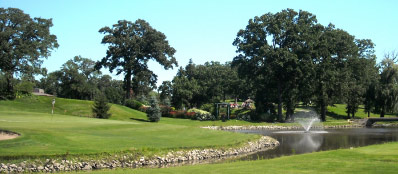 Silver Lake Country Club
, Orland Park, Illinois: 45 Holes, which includes 2 18-hole courses (the North and the South) and a 9-Hole Executive Course (Rolling Hills). Special Concierge Rate is $40 with cart any day of the week (regular rates are $53 on weekdays and $61 on weekends before noon).
Check with the pro-shop if sending guests out after 3pm, as there are "twilight" rates that would be less expensive that the $40 discounted rate.
Silver Lake hosted the Concierge Golf Outing in 2009 and 2011
. The facility is family-owned by the Coghill Family and will treat your customers well!
Pro Shop Phone Number:
(708) 349-6940 X4; Ask for Jeff Carr or Kathy Notthelffer (Kathy N.) to set up the tee time
(mention you are a concierge when calling to receive the discount)
. You can also email them at jeffcarr@silverlakecc.com or kathyn@silverlakecc.com.
---
Ruffled Feathers Golf Club
, Lemont, Illinois: 18 Holes of spectacular golf, great clubhouse and roughly 40 minutes from Chicago. Also, about 10 minutes from Cog Hill. Special Concierge rate is $75 and that includes cart (rate is usually $95 till 3pm).
Ask for Bob in the Pro Shop or Lisa Lutz to book tee times, etc. Phone number is
(630) 257-1000. Ruffled Feathers hosted the Concierge Golf outing in 2010
. If you need something special for your guests, call
Lisa Lutz
and she can direct you or assist you. She handles all of their golf outings and other group requests.
---
Billy Casper Golf
--- Forest Preserve Golf Courses (10+ Courses) including 9-Hole Sydney Marovitz Course off Lake Shore Drive:
George Dunne National
is their Premier Course, which is located in Oak Forest, Illinois (800) 460-0010. Other fabulous courses that Billy Casper Golf manages now are:
Orchard Valley
in Aurora, IL (630) 907-0500;
Water's Edge
in Worth, IL (708) 671-1032 and
Whisper Creek Golf Club
in Huntley, Illinois (847) 515-7682.


Contact the courses directly and check for concierge discounts offered.
---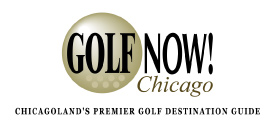 If you have any questions about the specials or information in this newsletter or on our website at www.golfnowchicago.com, please contact me at (219) 730-9132. I look forward to working with you to serve your clients!
IN THIS ISSUE

Follow us on Facebook
USE GOLF NOW! CHICAGO FOR ALL YOUR GOLFING NEEDS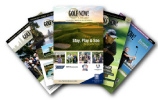 Call me, Cheryl Justak, at Golf Now! Chicago (219) 730-9132 or visit our website golfnowchicago.com for our eMagazine on the Home page. It has all the courses we talked about, photos, descriptions, course stats and much more.   We can help you if you have questions, etc.   You can also print up a copy of the directory under the Courses Section if you need a list of all the area courses.

GOLF NOW! Chicago's Event Services Group can also help you with a few or all facets of the planning and execution process for golf outings or corporate golf retreats.
Visit our website at www.golfnowchicago.com all season long for ongoing specials, promotions and savings!
UPCOMING EVENTS & TOURNAMENTS

73rd Senior PGA Championship
May 22-27
The Golf Club at Harbor Shores, Benton Harbor, MI

79th Illinois Women's Amateur Championship
June 12-15
Ravisloe Country Club, Homewood, IL

More upcoming tournaments

GOLF NEAR THE AIRPORTS

O'HARE INT'L AIRPORT
Eaglewood Resort and Spa
Itasca, IL

Blackhawk Trace Golf Club at Indian Lakes Resort
Bloomingdale, IL

---
MIDWAY INT'L AIRPORT


Water's Edge Golf Club
Worth, IL

Silver Lake County Club
Orland Park, IL

---
DUPAGE CO. AIRPORT


Prairie Landing Golf Club
West Chicago, IL



SPECIAL EVENT LOCATIONS
There are many Chicagoland Golf Clubs that have facilities available for first-class events. Below are two spaces we recommend:

Royal Hawk and Royal Fox Country Clubs
Making Your Event A Royal Experience!
With three beautiful golf courses and event facilities to match, the experienced event staff has the ability to handle most events no matter the size.
View their Special Event Banquet Menu


Klein Creek Golf Club
Taking Your Event To The Next Level
The fourth member of the Royal Club collection is Klein Creek Golf Club. The seasoned professional staff will take you step by step through the planning and execution of your event, quality customer service, on course contests, food and beverage needs.

Contact Brittany Weiss for more information about planning your event and these 4 facilities at (630) 584-4000 ext. 235.