In This Issue:
---

Follow us on Facebook
---

"SHAPING YOUR PATH"
Golf Tip by Mark Matos
Director of Instruction
John Jacobs' Golf Schools & Academies
Whittaker Woods Golf Club, New Buffalo, MI

The John Jacob's Golf Schools have always stressed the importance of the impact factors in the golf swing and how they relate to ball flight.
For nearly 40 years this time-honored philosophy in teaching has stood the test of time. Many of the most respected teachers in the game worked for the Jacobs organization at one time or another, and they too have implemented the Jacobs' philosophy into much of what the teach.
There are a countless number of drills that we often recommend to our students, so let me share one with you. Take your normal stance with an 8 iron. The ball should be positioned in the middle of your feet. Bring your feet together and then pull your right foot back and well behind your left. Initially, you'll feel a bit clumsy and out of balance, but you'll quickly adapt. Swing as you normally would and you'll begin to sense more of a turn in your back swing.
The forward swing it's a bit tougher. As your arms work downward, your goal is to make a conscious effort to rotate you right hip forward and towards the ball.
The result won't happen immediately, but you'll gradually feel the correct rotary motion that is inherent in all good golf swings. You'll also start making better contact. This drill forces proper body rotation, while the arms are able to swing freely on an inside to square to inside path…..essentially driven by the rotary motion you've now incorporated into your swing.
Get into the habit of making this drill a ritual in all of you practice sessions. Over time you'll find that the imagery and sensations you have in the drill will begin to transfer into you normal swing. Once accomplished, you'll be well on your way to hitting quality golf shots and seeing lower scores.

---

JOHN JACOBS' GOLF SCHOOLS & ACADEMIES PARTNER WITH WHITTAKER WOODS


(Scottsdale, AZ) - John Jacobs Golf Schools, the world leader in golf instruction – proudly announces its new partnership with Whittaker Woods Golf Club in New Buffalo, Michigan.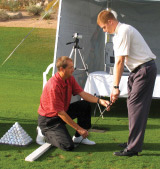 Founded in 1976 by two of golf's most decorated teachers, Shelby Futch, who is still President and CEO, and Hall of Fame Player & Teacher John Jacobs, the John Jacobs' Golf Schools have graduated more than 500.000 students at more than 100 locations across the United States and around the world. Read more...
---

Contact Us



Golf Now! Chicago - info@golfclubmasters.com
Golf Now Chicago is an Endorsed Partner of the National Concierge Association.


LOTS OF GREAT GOLF STILL TO BE PLAYED!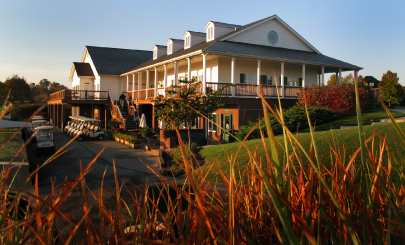 Summer's sizzle has been in full swing for months with lots of great golfing still ahead. As the "Dog Days of Summer" begin nipping at the heels of our golf shoes, it's not too late to book that summer trip or to work on improving your golf game with the help of a PGA professional.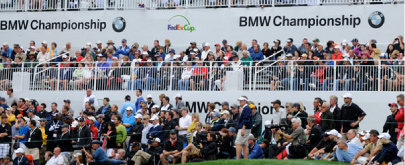 See your favorite golf pros tee it up at the 2012 BMW Championship at Crooked Stick in Carmel, Indiana on September 3-9 and play some top-rated Indy Courses while visiting the great city of Indianapolis -- this year's past host of the Super Bowl. If you haven't been to Indianapolis or the Carmel area lately, it's a must do for sure -- whether you golf or not.
---

We at Golf Now! Chicago just returned from a quick trip through the area, and enjoyed a great concert at the Lucas Oil Stadium, and then played 18 holes at Purdue University's KampenCourse --- one of the courses on the new Pete Dye Golf Trail -- on our way back home.. A must play when visiting Indy is Prairie View Golf Club and Plum Creek Golf Club ... two fabulous golf courses that you will enjoy immensely!! View their ad.
Visit IndianasPremierGolf.com for more information and to book your golf getaway trip.
---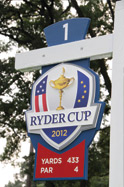 Or, if you were lucky enough to secure coveted tickets to the 2012 Ryder Cup, hosted by Medinah Country Club, September 25-30, 2012, many Chicago area courses are offering great savings with "Ryder Cup" golf specials during that time. Play more golf with these great specials and get into the "spirit" of this famed event. Downtown Chicago and the surrounding suburbs will be hosting many international travelers during this time and golf courses will be busy, so book your tee times early to secure your spots and take advantage of these savings many golf courses are offering.
(Contact courses directly for more information.)
We, at Golf Now! Chicago, want to help get you in the spirit of the upcoming 2012 Ryder Cup with our exciting giveaway!
AUGUST-SEPTEMBER "GOLF NOW! CHICAGO's
"GOLF-PALOOZA" GIVEAWAY!

Enter Now and Win Great Chicago Golf at the Following Courses: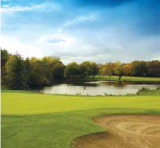 ONE WINNER WILL RECEIVE GOLF AND CARTS FOR TWO TO ALL FOUR COURSES! (Drawing Held on September 15, 2012)
Read More About All 4 Courses

ALSO .... ALL ENTRIES WILL BE AUTOMATICALLY ENTERED FOR A CHANCE TO WIN OUR GRAND GIVEAWAY TO QUARRY PINES GOLF CLUB, SELECTED ON NOVEMBER 30, 2012.
---



GOLF NOW! CHICAGO ANNOUNCES WINNER OF JULY PROMOTION!



CONGRATULATIONS TO THOMAS NAGLE OF OAK FOREST, ILLINOIS! Thomas was our July Promotion winner who received the following:
Free Golf and Cart for Two at Orchard Valley Golf Course in Aurora, IL -- "6th Best Golf Course in Illinois by GOLF Magazine".
New Swingbyte Training Aid for You and Your Guest -- Swingbyte: Attach. Capture. Analyze. Improve.
AND ... Professional Golf Tips and Personal Swingbyte Demo by Founder and Former Illinois Open Champion, Brian Payne.


SWINGBYTE MAY JUST BE THE SECRET TO A BETTER GOLF GAME!