In This Issue:
---

PGA PROFESSIONAL GOLF TIPS
"Focus Practice on Putting"

I see many players have a lot of difficulty becoming consistent with their putting. It's the area most players can show improvement with some simple focused practice, but the area most players devote very little time in contrast to the full swing.

First thing we need to focus on in your practice routine is speed. Once mastered, this allows the player to better read greens and hole many more putts. Focus on keeping the length of stroke (both back and through) consistent in length and pace. This will allow you to get a much better and consistent feel for your speed control. With this in mind, one drill that help you improve upon your speed is to take a scorecard and using tees cover the back third of the hole you are putting to on the practice green. Then hit putts from three feet, holing them with proper speed and not letting ball hit the scorecard covering back third of hole. Move to five feet, then ten feet. This helps you master proper holing speed. Another great drill is the ladder - start by aligning three balls at 1,2,3 feet from the hole. In order hole them, once you make three in a row set up balls at 4,5,6 feet and hit these putts. Keep working back until you miss then go back to 1 foot and start over. In effect, the 1 footer is different from the 15 footer in that you simply hit the 15 footer further. Try these next time you practice and see how well you can do.

Again, keep both length and pace of stroke consistent - you will see more solid contact and a better sense of speed control.


Bill Abrams, PGA Golf Professional
Golf Solutions Academy
at Balmoral Woods
US Kids Golf Top 50 Master Teacher
TPI Certified Golf Fitness Instructor
www.billabramsgolf.com




---
UPCOMING EVENTS AND TOURNAMENTS
24th Annual Will County Amateur Championship
April 21 & 22 at Balmoral Woods

The 24th Annual Will County Amateur Championship, the official start to the 2012 "Manure Tour", will take place April 21st & 22nd at Balmoral Woods in Crete.


Tournament Director, Mr. David Mortell says, "Despite the absence of 2009 winner Tony Romo, the field of 144 players is the strongest field ever. Mike Natale of Indian Head Park will attempt to defend his title against prominent area amateurs, which includes past winners Todd Mitchell of Bloomington, John Ehrgott of Peoria, and John Wright of Aurora."
"Balmoral Woods is always excited to host the Will County Amateur. The golf course is in fantastic condition due to the wonderful March weather".

More upcoming tournaments




Spring is officially here and it's time to get out and play some golf! If you didn't get a chance to enjoy the magnificent March weather with a round or two of golf at one of Chicagoland's premier golf courses, here is your chance. During the month of April, many of Chicago's top golf courses are offering significantly discounted rates. Save some major green at the following premier golf courses and take advantage of these fabulous spring rates.

Also, spring is the time that many golfers consider joining a nearby golf or country club that offers something for everyone in the family. One of Chicagoland's best kept secrets is no longer a secret!! Flossmoor Country Club, steeped in tradition with a focus on family, is now offering some wonderful membership programs and golfing opportunities.

Lastly, we hope you enjoy some great putting tips by PGA golf professional, Bill Abrams. His drills and tips are sure to help lower your score!!

THE FLOSSMOOR EXPERIENCE ... UNLIKE NO OTHER!

"Walk in the footsteps of the game's greats." Bobby Jones, Chick Evans, Jock Hutchinson, Max Marston, Francis Ouimet and you ...
... at Flossmoor Country Club--South Chicago's Premier Country Club!

View Flossmoor Country Club


Flossmoor Country Club provides golfing enjoyment, competition and family entertainment in the south suburbs of Chicago. In 1899, Flossmoor Country Club was founded and is now one of the oldest existing clubs in the Midwest and home to a classic style, world-class golf course. With rich history and traditions, the "Flossmoor Experience" emanates through various member golf tournaments and social events culminating in the finest club experience Chicago has to offer.
Contact Mark Swinford, PGA, Director of Member Development for more information at membership@flossmoorcc.org or visit their website at www.flossmoorcc.org or follow them at www.facebook.com/flossmoorcountryclub.

Read more

GREAT GOLF SPECIALS IN APRIL!!

Enjoy the early spring weather we've had by getting out to golf. Also, save some green at the same time by taking advantage of these fabulous golf specials!
EAGLEWOOD RESORT & SPA
FREE GOLF During The Entire Month Of April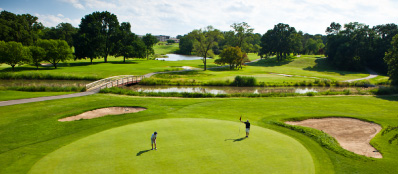 To help you concentrate on your game, Eaglewood has made things a little easier! Now golf is free every day in April!! Challenge yourself at Eaglewood Resort & Spa where rolling green fairways, majestic trees and sparkling lakes inspire 18 holes of championship golf. Call 630-773-3510 to book your tee time or take advantage of their early season discount and golf passes by visiting them online* at Eaglewoodresort.com.
*Cart required at $25 per person, per round. Dress code requires collared shirts and no denim allowed. Expires 4/30/12.


---
SPRING GOLF PACKAGES AT PRAIRIE LANDING GOLF CLUB
Available through May 11, 2012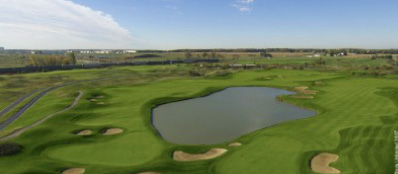 • $61.00 Weekday: Includes practice range, play on their two regulation practice holes, GPS enabled golf cart, locker and green fees for the day (regular rate $79) (replay cart fee $14).

• $49.00 Twilight: 2:00 and after any day, also includes practice range, play on their two regulation practice holes, GPS enabled golf cart, locker and green fee (regular rate $61).


• $71.00 Saturday and Sunday before 2:00: Includes practice range, play on their two regulation practice holes, GPS enabled golf cart, locker and green fees for the day (regular rate $98 before 11am) (replay cart fee $14).

• $30 Practice Center Fee: Includes two large buckets of range balls, play on their practice holes and use of their short game practice areas.
For more information visit them at www.prairielanding.com or call them at 630-208-7600.


---
Contact Us

Golf Now! Chicago
info@golfclubmasters.com